17 comments Add a comment
Are you familiar with the term "Other duties as assigned" when it appears in a job description? This is the single biggest corporate conspiracy facing America's workforce today.
I recently had to give up a job "in the public eye" that I really liked due to health insurance issues (namely, my employer stopped contributing to my family health plan) and forced me to look elsewhere. Fortunately, or so I thought, I located another job (through an acquaintance at my new place of employment) and was told what my two jobs would be. Sounded good, the money was fine, the health insurance was cheaper and had better coverage, and it was closer to home meaning more time with my family.
Within the first few days, the "other duties as assigned" started to come into play. First I had to sweep the parking lot, then change the building's air conditioner filters, then a bathroom fan was making too much noise, and a light ballast was going bad, etc.
I was hired as a manager and as a graphic designer/editor and had no experience (in 25 years of working) in fixing fans or sweeping parking lots. In fact, I spent my entire career before this, trying to not to have to do these types of jobs.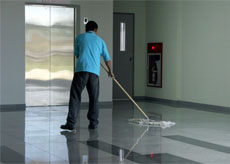 Nothing is beneath me and I don't mind helping out, but when those tasks suddenly become my responsibility and NO mention of such duties was ever brought up during interviews or printed in the want-ad, I have a problem.
But "other duties as assigned" is how they get you and can let you go for refusing to do that work. Just hire a maintenance guy or a janitor if you want one. Don't con someone into doing your dirty work by advertising a job for one thing while secretly hiring someone for another.
The whole 'Other duties as assigned' thing may not be illegal, but it is most certainly unethical.
By: Job-Jipped
Leave a comment