48 comments Add a comment
I don't know if this annoys anyone else, but when I buy a DVD I don't want to spend five minutes watching the anti-piracy advert or the film trailers and the company logos, some go on for ages and it won't let you skip them or fast forward.
You wouldn't steal a car would you?
At least with VHS video tapes you could fast forward through all this rubbish. When I buy a DVD, I buy it to watch the film I bought, not a load of annoying stuff that I am not remotely interested in.
Fair enough I suppose if you must stick an anti-piracy message at the beginning, but please let us skip past it once we have seen it a few dozen times! The people who HAVE copied versions of the film probably won't see this message anyway. Those of us who are honest enough to go out and BUY the DVD are FORCED to watch messages about not copying films every time we want to watch a movie!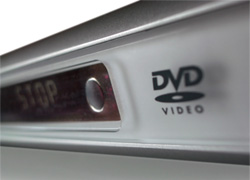 message is clearly going out to the wrong audience
What's the point in making the majority of honest people suffer because the message is clearly going out to the wrong audience!
In fact, I've been told that many times "you wouldn't steal a car"..."you wouldn't steal a TV", that I find my self yelling at the TV "Yes I BLOODY WOULD!", just because I'm fed up with those darn smarmy adverts!
Aaaaarrrrgh!!!!
By: Monty & Smiffynotts
Leave a comment