11 comments Add a comment
Oscar time already, the time when one of Hollywood's most exclusive clubs get it together and come up with the Oscar Nominations. Who's it going to be this year? What's the best film, and who's the best actor or actress? Who's going to get an Oscar and who is not?
More to the point, how much more celebrity backslapping can we actually take? Where do they get these voters from anyway and what on earth are the Academy Awards really all about? I hear that Academy membership is a lifetime invitation and that these folk are some of the most accomplished professionals in the business. Really? Where can I sign up, because I know a good movie when I see one too!
Since the majority of them most likely come from the same back pocket in California, the awards are hardly likely to a fair representation of what the viewing public think of a particular film or artist.
I think people take the whole thing too seriously. If a certain movie, actor, actress, producer or whatever happened to win an award, does it mean that it's a great film that you just have to go and see? Of course it doesn't, it just means that they gained the approval of a relatively small number of people in the movie industry. That's all!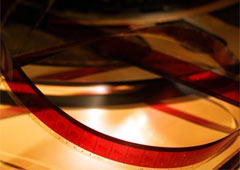 Everyone has his or her own unique taste as far as entertainment goes and what one person likes, some other person may equally dislike. I would be inclined to advise movie fans to check out the votes on IMDB rather than place any faith in the results of the Oscars.
Choosing a movie on an evening is a serious business, and I'd say it would be far better to listen to the views of people who actually enjoy the films than a select few that are too close to the industry.
I don't take much interest in the awards and the Oscars myself, but there comes a point when you can't turn on a TV or pick up a newspaper without catching some snippet about who has been nominated for what, who's in with a chance of an Oscar and who's likely to be snubbed. It's quite literally in your face everywhere you look. The media play it up and make a big song and dance about "The Oscars" and the nominations as if it's the most important thing in the world.
Get a life guys. It's just entertainment, and if Bob and Julia over there don't get a golden statue, it's not the end of their careers you know! We'll watch the movie and judge for ourselves if they deserve any recognition for their achievement.
Leave a comment