86 comments Add a comment
Not in the news: "The UK Government has been at the forefront of international efforts to help the people of Pakistan survive the devastation wrought by the floods. Last week Andrew Mitchell announced that the Department for International Development (DFID) would increase its contribution to 134m, helping to rebuild the country in the long-term." - source DFID
My first thought is that this is all very well but what about us? Maybe they should concentrate on rebuilding the UK in the long-term. It seems to me that at the end of the day our own government doesn't give a damn about THIS country. It really angers me and depresses me to hear how they spend money helping others when there are so many here in need of help. People need to know where their money is going as opposed to where the country is having to cut back. Does our "generous" government stop the press from telling us about all this foreign aid in case there's public outcry?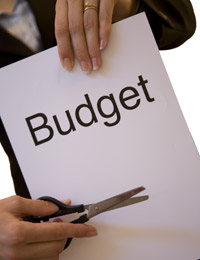 Also not in the news: the Government has pledged another 33 million pounds to Uganda over the next 5 years. (source DFID) Personally I think that the employee's within the health service could do with it now rather than losing their jobs don't you? How about all those schools (our schools) that are in urgent need of modernisation. No hang on, they've still got those shabby old portacabins so they'll be all right!
And finally, In Africa, a child dies from this disease this easily preventable disease every 45 seconds." ... "The new UK commitment will be backed by an increase in funding to as much as 500 million per year by 2014 from current spending of about 150 million." - source DFID
charity begins at home (or at least it should)
Am I missing something here or does it seem that someone has their priorities all wrong? Surely we should resist the temptation to hand out wads of cash to "needy" foreign causes left right and centre, particularly as we are not in great financial shape ourselves at this moment in time. There's hardly a day goes by at the moment where you don't hear about spending cuts in the news. In my opinion the mess at home needs to be sorted out before lending a hand to our neighbours! As they say, charity begins at home (or at least it should).
Leave a comment