20 comments Add a comment
For 35 years I worked and was deducted high national insurance contributions towards a SERPS pension - (known as State Second Pension). Now that I am retired, I am told that 7% of my State Pension is to be clawed back as tax! This comes as a shock as I had been surviving on very little money following injury for six years. I have very little in terms of savings and my State Pension is all I have. It does not stop there however...
I asked that it be deducted at source but the Tax Office cannot give a tax coding for State Pensions and require me (untill the day I die) to fill out their Self-Assessment as this is the only way they can collect the tax! Self-Assessment is practically a book by the way and it is also suggested that I need an accountant.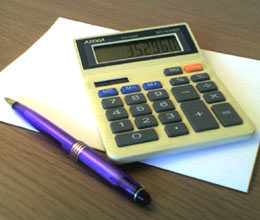 The tax is demanded as a lump sum at the end of the year. But, if you are on any benefit like council tax benefit, benefits get affected as authorities refuse to accept that my pension is taxable as it is not taxed at source and they don't see why they should muck around with tax formulas to work it out.
I am therefore being denied benefits I should be entitled to as the state pension shown is not the amount I am given to live on as 7% of it is taxed. In a court case I am involved in, I should be entitled to exemption of court fee because of my limited finances, but they will not take the tax into account.
Has anyone else experienced a problem such as this? Why did I pay a higher rate of national insurance contribution for all my working life to provide me with a pension when the government just takes 7% of that back in tax?
By: Doreen Jenkinson
Leave a comment