180 comments Add a comment
Everybody in the country has a reasonable choice of broadband providers except us in Hull. Kingston Communications has a monopoly here and I have to say that I havent been too impressed so far. Why can't the regulator force them to open up to the competition in this area?
We should be able to choose a different broadband provider if we are not happy with the service. Apparently its not even illegal that we dont have a choice of land line or ISP and personally I reckon that it should be! The current situation and in particular the lack of choice cant be good for Hull or potential customers. I only use a dialup connection at home as I refuse to pay Kingston Communications for broadband. Im not sure I believe their claims as far as pricing is concerned either.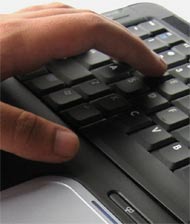 For example not so long ago we were told that all prices for domestic phone lines where coming down, well my bill went from 20 per quarter to 40 per quarter! I cant vouch for other customers though, but I'll stick with my dialup for now.
I suspect that Im not the only one thats fed up. I reckon if we had a choice of ISPs then the competition would force Kingston Communications to improve. They would have to or they would lose all their customers and go bust.
Ive actually heard of people moving out of Hull purely because they're not happy with the broadband here. The day we get BT in Hull (more expensive or not) I think Ill be having a party!
By: HullGhost & Panyan
Leave a comment