202 comments Add a comment
Regarding the recently implemented smoking ban, I think we have now entered an era of dictatorship in the UK. I wonder, what is the next topic that the "politically correct" brigade will latch on to and force the government to legislate against? Do MP's really believe the untrue and manipulated evidence on passive smoking, or do they all have a bit of "PC" dictatorship in them. Maybe they are all merely lilly-livered ,mindless sheep who follow the politically correct line.
Don`t forget parliament once rid the country of a king who thought he was in a position to dictate to the masses. Take care you members of parliament or you`ll only push the populace into getting rid of you.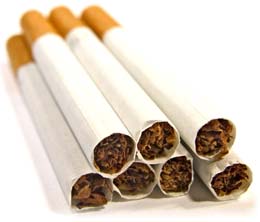 If you really feel that a smoking ban is a good thing, then have the courage of your convictions; make tobacco illegal and forego the revenue you collect on the product. Also, why the double standards? It would appear that in your eyes smoking is not harmful when partaken within the palace of Westminster. You have given criminals (in yet another way) more privileges than the law abiding smoker!
Why did you vote for this smoking ban which is in breach of the manifesto by which you came to power? Many local pubs were struggling for survival prior to the ban.
Does this smoking ban now herald the demise of the traditional British pub? Pubs were once the cornerstone of British life and they have now changed for ever. We are forced to embrace and value alien traditions brought into this country, but parliament it would seem seeks to bury our own! To my mind this government is nothing more than a fascist dictatorship.
Why on earth have we ever fought for freedom and personal liberties against the foreign jackboot, only to be sold out by our own government? Time to repeal the smoking ban!
By: Verakins
Leave a comment