43 comments Add a comment
Unfortunately I am at that age (40 plus) and had to endure the nightmare of going to school and doing what I was told whether I liked it or not; of respecting my elders and being thankful if, after doing someone a favour or task, they gave me a reward.
I sometimes wonder what sort of person I could have been if I was able to have the kind of parental support young people have today. For example parents who, instead of saying that if I was punished at school then I probably deserved it and should learn from the experience, would have instead gone down to that school and "sorted them teachers out for picking on me".
Maybe they would have shown me that the only way to get on in life was to demand respect from others, whilst at the same time showing none back to anyone other than those people to whom I wished to demonstrate how "hard" I was!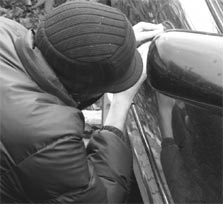 Perhaps they would have taught me to demand those goods which other people have, the very goods which those people have worked hard to get and which I should receive free. After all, it is not my fault that nobody wants to take me on as an employee and pay me the salary I want and they even expect me to get up early just to be on time when I have been out partying all night!
Is that not what the Government is there for - to ensure I have the same chances as everyone else? It isn't my fault that I have no qualifications and couldn't get on with my teachers. Dad said he had the same trouble – does that sound familiar?
Then perhaps when you get verbal abuse from youths in the street you will understand that they all need our respect. We should not invade their space by walking down their side of the street or look at them in the face and we should be more understanding it isn't there fault or their parents that they act as they do. They were probably picked on and misunderstood by teachers; they all deserve a chance and another and another and another - just like they have always had!
By: Malc, ex-optimist
Leave a comment