31 comments Add a comment
My gripe is about pushy parents, you know the type – every time you arrive at school to collect your little angel they're there, itching to compare SATS scores, swimming certificates, spelling ability… in fact anything they think their child may be better at than yours.
In my area the worst time is without doubt the six months preceding the '11 Plus' exam. Don't be fooled; some of the worst offenders are the "I'm really laid back" parents who have always insisted all they want is for their child to be happy at school. As soon as the exam countdown starts however they become jittery with nerves, convinced their child's 'mock' results have been tampered with by evil school staff bent on keeping them from realising their full potential at the local Grammar.
The parental bragging can start alarmingly early. With two children attending a Montessori nursery, I was regularly privy to discussions about pre school birthdays and how to throw the best party. These people had more money than sense, quite frankly, and it was all about impressing other parents – never mind what the child wanted. While a trip to the cinema followed by a pizza would have been quite sufficient for most children, these people were hiring expensive venues complete with bouncy castles, entertainers and DJs.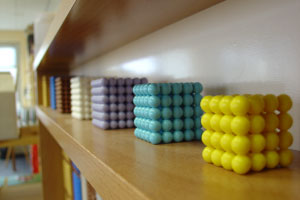 This is great if you're ten, but these children were often as young as three! And who in their right mind would want fifty screaming, sugar fuelled preschoolers at the same venue?
Where does this pressure come from and what turns these people into pushy parents? Surely the most important thing is for a child to have a school (and indeed a family) that values them as an individual and nurtures their unique blend of talents. A valued child is a happy child. For some parents only the name of the school matters. So what if your daughter feels inadequate and can't keep up because she scraped through the exam but is now being left behind? She's at a Grammar school! The facilities are fabulous! She could row for the school's own team!
My daughter sits her 11 Plus in September, and you know what? I'm not bothered. She is considered bright, and is tipped for a Grammar, but at the end of it all I know she will continue to do well wherever she ends up because she has our support. I have never been pushy; I only hope I can rise above the petty point scoring at the school gate.
By: Attila the Mum
Leave a comment