34 comments Add a comment
My gripe is the waste of money by the Government on deluding the UK public into thinking that they can protect themselves against persistent unwanted sales calls on the telephone by registering with the Telephone Preference Service.
This so-called service has little effect, as we are still called regularly by local firms trying to sell us double glazing, cavity wall insulation, loft insulation, computer maintenance services and various other services.
Worse than that many of these organisations introduce themselves fraudulently. For example the loft insulators' opening line is usually: "Hello Mr. Roberts, I am a Government Grant Advisor calling about the energy efficiency of your home."
While this is true' in that the job title of the tele-sales staff is "Government Grant Advisor", these people are not employed or authorised by any government department. They work for ordinary commercial companies and are supposed to sell their employers' products by implying that this is either legally required, or paid for entirely by the government.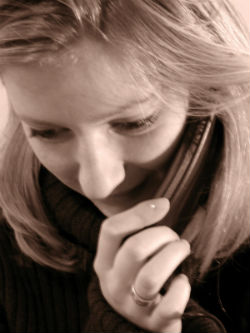 Similarly the computer sales people will say that they are "Microsoft Support" although they have no connection with Microsoft Inc. They will also imply that my computer has sent messages over the Internet to them indicating that it has some problem requiring professional intervention.
SO what does the Telephone Preference Service say?
A complaint to them will be recorded. And there it ends; they have NO enforcement powers whatever. If there are many complaints about a particular company then they will notify the Information Commissioner.
However, they will not accept complaints without the name of the offending company; they will accept no complaints if the company takes the precaution of masquerading their sales call as a "survey"; they will accept no complaint about any company telephoning from a call centre not physically in the UK.
Well... What a useless waste of public money they are I'd say!
By: Charmbrights
Leave a comment