101 comments Add a comment
My mother used to have her normal phone service from TalkTalk and was quite happy with it. Last year a salesman phoned her up and tried to get her to sign up for a new tariff, including broadband access and cheap international calls, costing twice as much a month. My mother declined as she does not have a computer and doesn't know anyone abroad. The salesman was very persistent and, in the end, my mother just said "I am sorry I don't understand what you are talking about" and put the phone down.
She had been signed up for the new tariff anyway
Imagine our surprise when, a few weeks later she received a broadband modem through the post. On checking it turned out that she had been signed up for the new tariff anyway! I phoned TalkTalk's customer service to be told that she could not be returned to her original tariff as (and I quote) "...the system doesn't allow it". Obviously the system does allow pushy salesmen to call elderly and vulnerable people and try to bamboozle them into spending money on something they cannot use.
After writing several letters of complaint plus making more (very frustrating) calls to their so-called 'customer service' department my mother became so disgusted with them that she changed her phone company back to BT. She wrote to TalkTalk explaining the situation and stated that, as far as she was concerned, TalkTalk had broken the contract between them by signing her up for a tariff she did not ask for.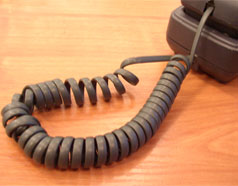 Well, guess what happened next? My mother started receiving letters from a debt collection agency for money TalkTalk said she owed them. Unbelievable! Well, my mother has called TalkTalk on many occasions, spoken to numerous customer service agents, and written letters to them explaining the situation. Several times she has been told that it was all sorted and the debt (not that there ever was one) has been cancelled. Various reasons have been given including the classics: "the letters were lost in the post" and "no one put it on the computer". As you might expect, she has continued to receive letters asking for payment, including one today.
So, there you have it. To me TalkTalk seem to be a company that employ salesmen who pressurise elderly, vulnerable people into signing up for services they neither understand nor are able to use. Their customer service team consists of people who appear not to care a jot about anyone, and their policy to is intimidate people with debt collectors for debts that do not exist. Personally, I wouldn't touch them with a barge pole.
By: Disgruntled of Tonbridge Wells
Leave a comment