30 comments Add a comment
Why, as technology gets more sophisticated, do the things we are prepared to accept get poorer in quality? We buy bigger TVs with HD and cameras that produce photos of 16 mega pixels, but what do we do? We watch stuff on tiny mobile phone screens, and photo files are so large they take forever to download.
I wish everything had stopped about 10 years ago when cameras produced pictures of 3 mega pixels max and I wasn't expected to view stuff on a 2 inch screen. I used to get emails with photos I could work with, moving heads from one picture to another, creating the perfect group, even inserting people who weren't there at all. Now I receive screen shows with photos 13KB in size that are no use to me. I have to ask the sender to send me the original size file and they can never find it.
Come on people! Use the technology you have to it's best potential! Learn how to do something simple like sending a photo of reasonable size over tinternet. I email photos to family and they say, "I never look at them. I can't see them well enough on my mobile and I can't be bothered to look on my computer."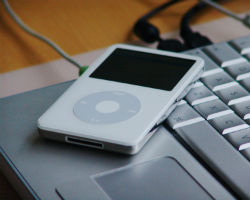 People these days only read "sound bytes" on Twitter. What's the point in that!? And they watch YouTube on their mobiles. Who wants to squint to watch TV on a phone?
Another techno-gripe is sound quality. Huge TV, loads of channels, but I have to use subtitles. I've even had my hearing tested at the hospital. They tell me it's perfect. Well not for watching US TV it ain't!
Today's "music collections" are only transitory. There's going to be no nostalgic music to listen to in future. Downloading an MP3 is nowhere near as satisfying as having a CD to keep forever.
It may be handy having an Ebook in your suitcase or pocket but they can't replace the smell or feel of a favourite book, or the bar code art that a bookcase or CD collection adds to a wall.
Why are we going backwards with our technology? It doesn't mean that because we can, we blindly should.
By: JuneyHod
Leave a comment