42 comments Add a comment
Be prepared to face up to the astonishing truth that nearly everything you see and hear is entirely without scientific evidence to prove that it is true. Scientific evidence allows us to be alive. It allows us to enjoy TV, radio, the Internet, motor cars and refrigerated food.
Unfortunately there are many who feel science is untrustworthy and warrants ever vigilant suspicion. There are many examples to base this idea such as coffee is bad for you when 2 weeks later its good for you.
Scientists can be just as fickle with chocolate, real butter and wine. I suppose eating and drinking most things in moderation would surely do us no real harm, but what does harm people are the charlatans who peddle their wares extracting huge amounts of hard earned cash from us. These people and big businesses should warrant more suspicion than any scientist you care to mention.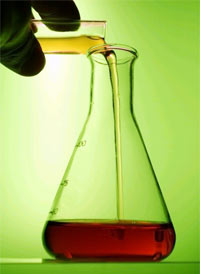 The following are products and services that have no scientific basis to support their effectiveness therefore they don't work; they aren't true and should be avoided at all costs.
Homeopathy, hypnotherapy, counselling, crystal therapy, magnet therapy, dowsing, acupuncture, ghosts, UFO'S from alien worlds, Bermuda triangle, God, religion, angels, clairvoyants, tarot cards, astrology, ESP, spoon bending using mind power, improving eyesight without glasses, cancer caused by overhead power lines, passive smoking and the list just goes on and on.
If you seriously believe any of these than you need some one to explain to you that Father Christmas does not exist and neither does the tooth fairy.
By: Phil
Leave a comment