150 comments Add a comment
I have a gripe about family rooms in pubs. I was due to meet my friends for lunch as one of them was celebrating their birthday. I had my thirteen-year-old As pergers boy with me and to be honest, I am very disappointed by the way the bar staff treated us.
I was told that I had to leave because of my child
The barmaid at the pub told me that I had to sit in the family room with him to eat my meal, which was fine and I was quite happy to do this. I then went to get my friend and I a drink to celebrate her birthday and was told that I had to leave because I had finished my meal. She said that I couldn't have a drink because my son was with me and it was due to the licensing laws. We had to leave, even though he was not having a drink or eating; it made no difference that he was just sat quietly next to me playing a gameboy.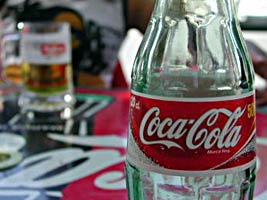 Not only that, when I went back to tell my friends and politely take my leave, she came up to me again and insisted that I leave the bar. It felt as though I was being thrown out just because I dared to have a child with me! I don't know if this kind of thing is quite common or not, but I couldn't see the problem as I was the parent and he wasn't even having a drink let alone alcohol. Why was he not allowed to just sit by me? If he'd been a toddler, would we have been treated in the same manner?
Also, it was extremely embarrassing to be told to leave the way that I was. Needless to say neither I, nor my friends will ever visit that pub again and I would like to know exactly what the licensing law does say about this matter.
For example, in a restaurant you wouldn't expect to be kicked out as soon as you had eaten would you? In some pub chains such as Brewers Fayre, you can have a meal and a drink with family and not be immediately evicted as soon as you'd finished. I thought that this was the whole idea of family rooms?
Leave a comment