13 comments Add a comment
The Coronavirus pandemic has kicked the stuffing out of everyone, well probably most of the decent people anyway. I think I'm one of them, which is why writing this gripe I'm still examining my motives for submitting this text.
I like to visit pubs and I like real ale. When you get a lovely day when the sun is shining, maybe work is a bit slow so why not go out for the afternoon? Great idea, and I had a great time until just a little later when I felt decidedly ripped off buying a round in a certain pub. We're trying to support pubs by visiting them right now, so it really is annoying when one charges you an absurd amount of money for something intangible.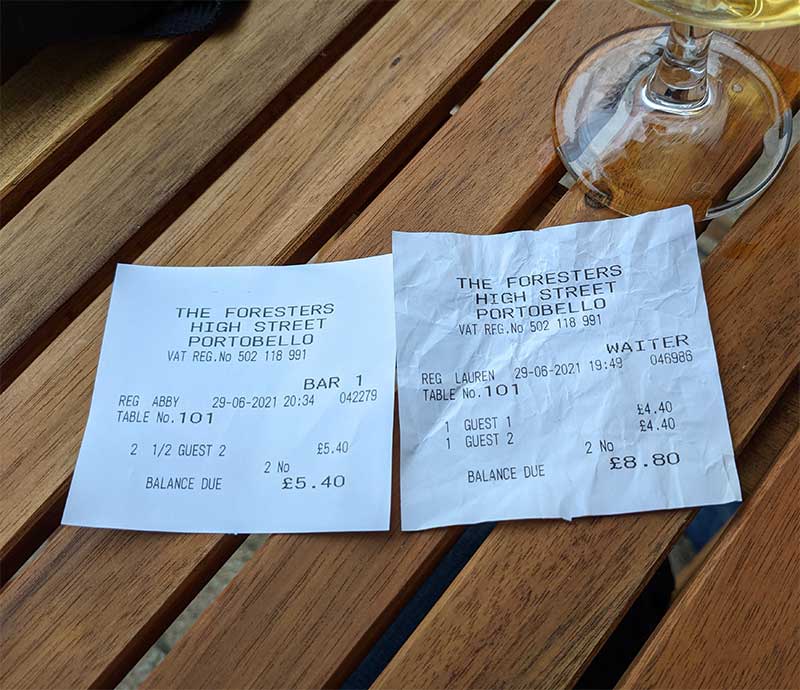 Two pints of beer ordered and the bill came to £8.80 and not in the city so okay, prices are up a bit but that's fine. We decided that we were going to go back by train and looking at the timetable discovered that we had a 25 minute wait until the next one. We decided to have another half pint to fill the time.
The waitress came back to the table to deliver our drinks and presented the bill which was £5.40. I'm okay at arithmetic so we queried the bill and were fobbed with some tax or otherwise dubious legal sort of excuse, nothing really quantifiable.
We are in favour of supporting pubs and the pandemic has hit them hard. Actually it's hit everyone hard but to charge an extra pound to have two separate glasses is a little bit steep in my opinion. A pint for £4.40 and a pint for £5.40 with the only difference being two glasses instead of one, is that justifiable?
I used to think that this pub was quite quaint and I've taken people there before. Maybe I won't bother any more. In fact I probably won't bother going there myself.
By: Fed Up
Leave a comment