3 comments Add a comment
I am in an extremely annoying and frustrating time at work right now. Currently in consultation for either redundancy or redeployment. However, the frustrating thing is, I am the manager and I have a fantastic team that is making a profit. Looking forward into the next 6-12 months, we are going to continue making money and pulling a tidy profit.
I took on the office back in January last year. It was on its knees with no orders or business. I applied simple business practices and focused on development and coaching of my staff as well as supporting them. From a ZERO start we made some great business and focused on quality and service.
Before Christmas I received a call from the director in London and he told me that he wanted us to move office to cheaper premises. Brilliant I though, our P&L will look even healthier and we can get some parking spaces, maybe get out of the city centre of a busy city towards an industrial park near our competitors and clients.
Last week I received a call from my line manager saying, she and HR are popping down to see us all in the office. We all looked at each other, and as the manager I had question after question asking what the hell was going on. Straight away I was accused of knowing something (which I seriously didn't).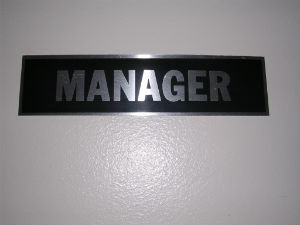 When the boss and our HR came down, they sat us all down and handed us letters. We read the letters and they said we are possibly going to be shut down because the office was making a loss of £5,000 per month. Which isn't the truth, its actually making a profit since I started; the £5,000 per month loss is the balance of the debt that is left. I took the business on with over £200,000 of debt, and knocked it down to £60,000 in debt in the next 3 months that debt would most likely be wiped out!
A very poor business decision has been made here and to top things off 6 people are going to be out of a job, all because of a director can't be bothered to come and see me, can't be bothered to talk to me about business or listen to what we have to say. He pulled me to one side and pretty much blamed me for not building the business quicker. Yet what I did was build an honest, organic growth of business from true service to our clients. But thats what he didn't want. He wanted a fast growing business which cleared a debt in less than 12 months. Had they told me that back in the January last year I probably wouldn't have bothered taking the job.
So here I am looking for a job, updating my CV and feeling that I have failed the people I work with. I feel I am an intelligent businessman, but I really don't understand the business decisions made by directors based in London that won't spend time with their business to see that the world outside their class clad office in a large city is completely and systematically different!
By: Redundant for no reason
Leave a comment