11 comments Add a comment
Every city is the same and every shop is selling identical goods. Every bank is selling products no one other than an actuary could tell apart.
Would we vote for this? I can't answer for everyone but surely the majority would say no, however, this is the world we are accelerating into. One big gloppy pseudo American Corporate culture.
Let me state straight away that this is not an American gripe, no, I have many friends in the US and as a nation they have the same mix of issues the rest of the world has. No, this is a gripe about the way we, as a Western population, accept the blandness dished out to us so that a very tiny percentage of people can get ever richer.
Don't let anyone from these companies fool you about customer satisfaction or choice. This is all about selling as much as possible to gain market share, to drive up the stock value and bank millions in the process.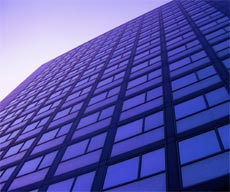 There is also the growing trend of making or sourcing products as cheaply as possible and moving jobs to locations that don't have the stringent employment laws the West has. This allows them to drive down costs even further until so that the small business and their employees are so dependant upon the Corporates business, that they will make practically any concession.
So the next time you sit down, kick of your branded trainers and sip your 3 pint of milky foam whilst browsing through mortgage offers tailored just for you, so the house you buy can be filled with the same stuff as the rest of the country. Just stop and think Is this value for money, are the people who make, support, service or supply these products being looked after and have I just got value for money?
By: C H OLeric
Leave a comment