37 comments Add a comment
Well in absence of the cold war, the government has worked hard to keep us scared and as a result, in-line. When the war on terror failed to do the job they upped the ante to the fear of impending global disaster. The environmet... I'm sick of hearing about the sodding environment, global warming, carbon emissions and carbon taxes. More, I'm sick of political environmental obsession.
I would reckon that most of us are not 'soft-left', tree hugging, green weenies. We're just average folks who want to do a fair days work for a fair days pay, come home, kiss our partners, play with our kids, relax and perhaps have a holiday or two. We're not thick; we know the environment and global warming are important. We also know that scientists cannot agree on the cause and know that America and the emerging countries like China can undo, in a fraction of the time, any good this country can do in the next fifty years.
So why does the government insist on trying to cure global warming on its own? Why don't they just come clean and admit that it's just another cause to tax the average Joe, while spouting rhetoric that it's trying to save the world. If they were really so committed to reducing omissions we would see real financial incentives and real determination to find alternative fuel source, competitions and grants to entrepreneurs for example, mammoth investments in hydrogen or bio-fuels, reduced tax incentives for oil companies.
No, instead we see a government taking the same approach it does to say smokers. Tax them to the hilt; make the practice as uncomfortable and the user's social pariahs, while milking the tax revenue for all it's worth. It could after all simply ban all sales of tobacco. We see the same pattern with fuel; tax the dirty motorists everywhere and then retrospectively penalise them. It's blatantly obvious to even the dimmest of us, that our older cars will be made economically worthless. Just as increasing the taxes I pay on tobacco won't suddenly make me stop tomorrow (I'll just pay more tax and the government will receive more revenue), increasing the taxes I pay to use my car won't suddenly make me run out tomorrow and by a new super-dooper, tree loving, environmentally friendly one (I'll just pay more tax and the government will receive more revenue).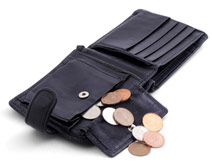 So, what can I do? I can't buy my new car because my credit is so crunched its anorexic. I need to keep smoking just to subsidise the financially mismanaged NHS I'll need to use as a result; though given that the same crunch is causing beds to close at my local hospital I may need to smoke and drive more. I need to subsidise great auntie Joyce's heating bill because all her pension goes on paying for the increased tax on her cottages oil heating and she'll now never be able to replace it with the solar panels and wind turbine she would like. Never mind, she'll probably starve before she freezes because of the increased price on her food shopping, that's if she can get to the shops because the increased fuel prices and tax will probably cause the only bus in her rural area to be scrapped.
Does any of this hit you where it matters? If so then I say it's time to stop putting our collective heads up our collective backsides. A society can only be as responsible as it can afford, which is why the developing countries are telling the rest of us to shove off, with our "we've made it but you can't" attitude. We too are trapped by our circumstances and we just can't afford (at this time) to play sole hero to the environment. It's time for some common sense to prevail; we can do our bit for sure [after all we're all forced by fascist like fanatical councils to recycle and ensure our wheelie bin lids are tightly shut], but we should be sending the politicians of this country a clear message that we won't do it at the expense of our lives now. We won't be terrorised and subjugated by the environmental whipping stick just so they can sound green, all the while chasing the next oil-revenue and creating a society where the well-off will make a token effort and the rest of us can walk, freeze and starve.
By: ScottsView
Leave a comment