55 comments Add a comment
My gripe is the sly practice of staff or management playing fruit machines etc. when the pub or similar licensed premises are closed to the public. Certain staff watch the machines and can apparently work out when a jackpot is due. The really cheeky ones actually turn the machines of if they consider a jackpot is due so that regular punters can't win the top prizes. They then collect it themselves when the premises are closed.
Poker cards used to be the same, when the unsold cards in the box outweighed the cost of those remaining, the management would just buy all remaining cards. This is not gambling, this is robbery pure and simple, and personally I think that this kind of thing should be made illegal!
In the real world family members or members of staff are barred from taking part in the lottery or the pools. They should also be barred from playing fruit machines in the premises that they work or manage. The practice is sly and dishonest. Gamblers have enough to contend with, with their unfortunate habit without crooked staff robbing them as well.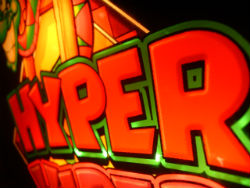 A proportion of licensed premise staff consider this insider knowledge a perk of the job, they even have a rotor system in some places to sort out whos turn it is to rip Joe public of next!
My partner knows exactly what goes on, she even knows when a particular fruit machine has paid out because the manager warns her, but her compulsion to gamble is so strong she still plays the machine anyway. I shrug my shoulders and sip my pint. The manager of the pub shrugs his shoulders too and my partner rejoins us when her money has gone. The mind of the gambler is a strange place indeed!
By: Boblet
Leave a comment