290 comments Add a comment
Not going to go into all the detail of my dealings with Tiscali when they were my service provider, but the bottom line is due to the problems I?ve had cancelling my account I really can?t recommend them.
I switched broadband provider away from Tiscali last year and Tiscali gave me a migration code which I passed on to my new provider. Everything checked out and I was connected with my new provider very quickly (about 10 days). However, my account with Tiscali stayed active and they have continued to bill me every month since. I have phoned Tiscali approximately 20 times to try and resolve this.
Each time I phone them they ask me to do something different, or they tell me that they will do something and they never actually do! They don't call back when they say the will and when I call them to find out what's happening I need to go through the whole story again from scratch.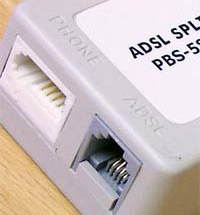 My first gripe is that all the boxes were ticked for my migration, I did everything I was asked, my new provider had no issues at all, but Tiscali continue to bill me. If Tiscali were to take this approach with everyone who leaves them, the amount of interest accrued on the over billing must run into the 10s of thousands of pounds. Also the calls I have needed to make to their premium rate lines must run into ?20-30 so far.
I have found that the customer service advisors sound like they're about to fall asleep, and also devoid of any idea of how to tackle my query. The most annoying thing they have done so far is to give me the "yes-yes-yes don't worry sir, it's all sorted" only for nothing to happen ? yet again.

Also I've been put on hold or transferred numerous times and the line has gone dead. It?s very frustrating dealing with them on the phone.
The next step is for me to write them a formal complaint; following which if it's not resolved I'll take it on to CISAS. Personally, I will definitely not be using Tiscali in the future, the problems I had cancelling the account were unacceptable and I really can?t in good faith recommend them to others.
By: Dan
Leave a comment