53 comments Add a comment
When taking out a motor insurance policy, my advice is read the small print very carefully, particularly the section that mentions cancellation rates and fees. In the case of my insurance policy, it turns out that the cancellation fee is pro-rata plus one month. Think carefully when you decide to cancel how much money you will lose and bear in mind theres also possibly the No claims bonus you may loose as well.
I had to sell my car as the road tax and MOT were due to expire within weeks of each other. There wasn't much wrong with the car, but I just couldn't afford the 150-200 it would probably take to keep the car on the road. The reason things are so tough is that I went self employed last year and I still barely make 800 a month (before tax and NI). My insurance policy still had over a month so I figured as I was paying monthly Id save a little bit there as well.
Fortunately I don't need the car every day and yes, I am aware that a car for me is really a luxury that I don't actually NEED. I don't have to commute to work and my partner has a car anyway. It does come in useful to take my son out somewhere if we're on our own and its useful for picking up a large amount of shopping etc, apart from that I can cycle instead.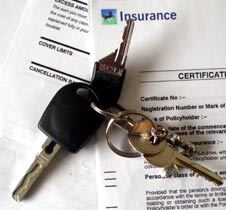 All this and the financial side of things helped me come to the decision that it was time for the car to go. So I listed her on eBay a week ago and the car was picked up today leaving me 99 richer wow, what a bargain!
As I mentioned earlier I still had some time left on my insurance policy, about 5 weeks in fact, so rather than just stopping the direct debit I decided to ring up and cancel first. That's the right way to do things and it all went straight forward until I was told that I'd have to still pay 14 next month as part of the insurance cancellation fee.
What the heck is that all about? As this was the final month anyway Id only be saving about 6. I decided to carry on and cancel my policy anyway because, well lets face it, six pounds is cash in the bank and I could really do with it. Even funnier, they actually expect me to send them back the insurance certificate - at my cost!
I can understand a cancellation fee for an insurance policy that hasn't been running very long, but so close to the renewal date it's quite frankly ridiculous. They've had very nearly the whole year out of me and I just wanted to cancel that last month. Im paying them 14 for what? I reckon it's a fee to press a button and to punish me for deciding to stop paying for something I don't need.
By: The uninsured
Leave a comment