68 comments Add a comment
I'm fed up of hearing about parents who are finding "life" hard as they have children. Let's support and stick up for all the single people out there for a change. After all, life isn't always easy for us either!
I have many friends who are married or live together and have children. It's the same old story all the time with them going on and on about how I don't understand what it's like to have children and they have it harder than I do. Well, yes I'm single, my choice, just like your choice to have children! You've made your bed and you have kids, so deal with it don't lecture those of us who have chosen to stay single and not have kids.
As a single person I have to look after the house, do my own washing and ironing. I have to deal with everyday things like the bank, go to work FULL TIME, sort the garden out, clean and tidy up, wash the car, do the shopping. I have to do all my own D.I.Y. and I do all of this on one wage packet!
As a single person I don't have a partner who helps out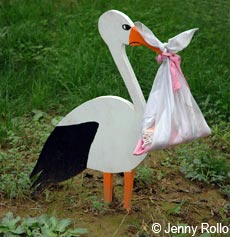 What these people don't appreciate is that there's two of them and therefore they have a ready made support network to help deal with things. As a single person I don't have a partner who helps out, for example whilst I'm mowing the lawn, no one is doing the ironing or cooking. I don't have extra income such as additional tax allowances, extra money (eg, child support) and I don't need to leave work early or come in late because I have child care issues. Why should someone who chooses to do the same job as me have the right to come in early or late (and do less work than me!) because they choose to have children?
Yes, I appreciate looking after children is probably hard work, but there's two of you! Rant over, but I could go on and on and on about it. My gripe is mainly with those parents out there with children who use the kids as an excuse for ABSOLUTLEY EVERYTHING!
By: Me
Leave a comment