40 comments Add a comment
I am a 21 year old student and I am 5 months pregnant. I was with my partner for two and half years and we have recently split up due to family pressures. He comes from a wealthy family and I am tired of feeling that I am constantly battling against his mum.
He has never really held a job down for longer than a few weeks in his entire life and as his mum pays him between 350 and 500 a week, he spends his life just bumming around and taking drugs. His mum has been trying to pay him to stay away from me for a while and now she has finally won.
My problem is that I am soon to have his baby and they are both telling me that they want nothing to do with the child and will not pay any kind of child support.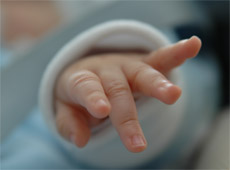 Although I am not after their money, it would be helpful to receive some kind of financial and it's not as if it doing so would leave them broke. It's not for me, it's for their own flesh and blood! When I say wealthy I mean they must have over a million in the bank, what is 50 a week towards helping give our child some sort of life?l w59
Although financial support would be helpful, I will manage without it if necessary. The thing I can't understand is how anyone can completely deny the existence of their own child or grandchild. My baby has done nothing wrong and I cannot deal with knowing I am about to bring a baby into the world without a dad. I believe that it is important for a child to have some sort of contact with their biological father.
I am truly sorry I ever got involved with these people and they have certainly taught me that MONEY is indeed the route of all evil. I also now really understand how important family is.
By: Anonymous
Leave a comment