29 comments Add a comment
Students and single parents - both are assumed to have quite stereotypical traits. However, I am a student, AND a single mother with a three year old and I feel that I am lost in the system somewhere.... I was half way through my two year HND course at college when I encountered some pretty major problems. Basically, I received my last student loan payment in June and that was it until the September. Three months with no income - surely this was a mistake I thought?
So I did some research and was told that because I was on a two year course and I was still a student, I was not entitled to any financial help from the government in the summer. Okay, but then the council had the bloody cheek to bill me for council tax during those 3 months because I WASN'T A STUDENT! Well I was fuming at this!
The town I live in has a serious lack of nursery places, so I was restricted to the 2 days I had been in college for my daughter in which made finding a job really difficult. In the end I had to make the decision not to go back to my 2nd year of college which meant that instantly I was eligible for all the benefits!!! (what??) So I was paid income support and housing benefit for the 3 months, until I decided to go to my 2nd year of college after all.
The trouble I had getting my benefits stopped, honestly, it was actually very difficult. They said 'we will give you some extra payments in case you need them' and then they lost my student papers so I had to resend them, etc. They ended up overpaying me by 10 weeks and as a result I just had a bill for £600 from them - actually quite unbelievable!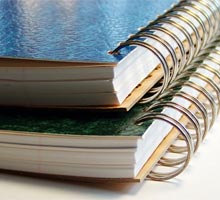 Another consequence of all this, was that when I went on the income support, they told me I had to go through the CSA for my daughter's maintenance payments and I had NO choice in the matter. I told them I was happy with the arrangement I had with my ex whereby he paid me £200 a month, but they said I had no choice! When the CSA phoned me for information, they said 'now you will get £40 a month' to which I replied, "for what" and they then told me that this was my maintenance! As it turns out, they would be taking £150 a month from my daughters dad and paying me £40. So where does the rest go and how is this possible. Is this a money making scheme for the CSA or what?
I argued so much, cancelled the claim etc. and I was soon back at college and no longer forced to go through them - what a fiasco! It made me think though, how may absent parents think they are paying money to their ex and child/children, when in actual fact the family probably only get a portion of the money.
I refuse to be pigeon holed amongst either students or single mums. I'm not out partying every night and bluffing through education for the sake of it, and neither am I out to use the system and take all the benefits I can get. I am out there trying my hardest to get good qualifications so I can contribute to society and pay over the top taxes like everyone else. What's the point though when I'm being penalised for it? I would actually be so much better off if I quit college and signed on - that's what's wrong with this country!
By: Phadreus
Leave a comment