26 comments Add a comment
What is it they actually teach children at school these days, or more precisely how are they teaching our children? My daughter is very intelligent, she was a superb reader at a young age, a fast learner and loved school. But in the last two years she has fallen behind terribly and I don't know why nothing has been done, or even why it has been noticed and never mentioned by the school until now.
At the last parents evening we were told she has made little progress in the last couple of years when they checked the previous teachers report (a report we knew nothing about). Anything that's creative gets her attention, but she can sit through a whole day at school daydreaming and regularly doesn't hand any work in at the end of lessons!! When I ask her about school she says she doesn't understand what she has to do. When she puts her hand up to ask a question, the teacher is always too busy and she gets upset and feels stupid. The teacher said that she cries a lot and that he doesn't like to push her because of that. I thought the teacher was supposed to be in charge of the class? Apparently these days it's not like that at all!
They go out on trips to local pizza places to learn to make pizza (is this what they call home economics these days?), spend half a day sewing a prayer mat (we are not Muslim). They don't even know the National Anthem or the Lords prayer for that matter. They spend an afternoon visiting a landfill costing us 4, but have to stay in the coach because its dangerous. I could go on but you get the picture.
I help my daughter her homework and she never struggles with it, but I have to explain some things which an eight year old should already know. After the parents evening I purchased some basic maths books and have been working through them with her. I am amazed at the basics she hasn't yet mastered: tell the time, simple addition and subtraction etc., the kind of stuff she should have been taught at the beginning. Its no wonder she is struggling.
I went to see the head-mistress to have a chat about this and she just said "a sticker chart might have some success." What?? For her or the teacher?? I ask each day how she's getting on at school and I'm told that and I'm told that she's doing fine but I do wonder. I heard on the radio a while back that more and more children are leaving primary school unable to read and have poor basic Maths and English skills. I thought at the time that it would be the sort of thing associated with one of the poorer council areas, but I'm not so sure that it isn't a more widespread problem judging by the teaching methods at our local school.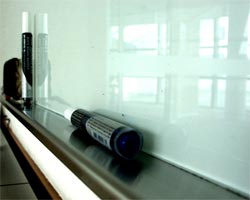 My gripe is that teachers no longer appear to have the skills themselves to teach our children, relying instead on photocopies from teaching aids, printed materials etc. They're working through a list of skills that are supposed to be taught, but they don't actually understand how to teach a child. They all want to be our child's friend and my daughter used to sit on the lap of her year one teacher - which I was appalled at.
The homework for this term is a 'challenges project', which appears to be a random list of things to do; make packed lunch, make a dolls outfit, draw a map etc. Almost laughable since they aren't even being taught the basics properly. I don't know what they do with the children all day and I'm very tempted to take my daughter out of school and home educate her instead. My eldest daughter is the complete opposite and has always excelled at school, but her teachers were more of the disciplined kind with traditional teaching methods.
By: Anna
Leave a comment