1 comment Add a comment
My grandson, aged 9 has been told by a teaching assistant (non-qualified teacher helper) that the Council will send a nasty letter if he doesn't bring a form in. Last week he had to tell his friend that he couldn't come round after school that night as originally planned because Mummy was busy. The friend's parent had been informed by my daughter but the child was upset. The teacher kept asking my grandson over and over why he had changed his plans, in front of the whole class.
My grandson came out crying and his Mum marched into school and shouted at the teaching assistant. The school have said that she threatened the person physically which is untrue. They say they have four witnesses amongst the other staff who saw this happen, but they were not in the room and while they may have heard what was said there was no way they could have witnessed her behaviour. The school have filed a report to the police, but say they will take it no further unless my daughter wishes to do so.
The school want her to apologise to the teaching assistant but she says she will only do that if the teaching assistant apologises to her son. She and at least one other parent, whose child is unhappy with the teacher, are now removing the children from the school and their friends and starting afresh at a new school.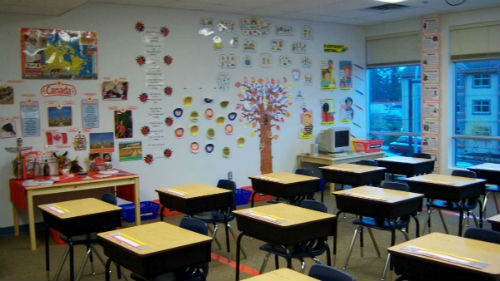 Grandson left traumatised by the incidents
Should it have to come to this? My grandson is a bright, polite and well behaved little boy at home and school but he and the rest of us have been left traumatised by the incidents. His brother was at the same school and had no problems but the member of staff involved was not there at the time and there was a different Headteacher.
My daughter has actually talked to the police who say they will not investigate the issue unless the school wish to proceed and that they will not have a record with a black mark against her name. She has also talked to a Solicitor in case she needs him. He says he would write to the school and the Local Education Authority in the first instance to try to resolve this issue. It is difficult to know how to proceed, especially with an unhappy 9 year old refusing to go to school. Fortunately there are only four days left of this academic year and I'm afraid to say he is kept at home this week. Any ideas or similar experiences?
By: Jan
Leave a comment