45 comments Add a comment
Can anyone explain to me why the vast majority of this country's businesses and manufacturers have so little interest in profit that they address all their advertising campaigns to the wrong market? I refer to TV commercials which seem to be designed to appeal almost exclusively to the Youth Generation.
Have these businesses done their homework? The 20 - 30 age group, at whom practically all marketing and advertising is aimed nowadays, have never been so in debt in our history. They have huge mortgage millstones around their necks; they spend their working lives trying to pay back inflated university grants and all their spare cash is mopped up by Credit Cards repayments and interest.
So who should these companies target if they want to attract more sales? Go to the other end of the age scale and consider the older members of our society. They've paid off their mortgages long ago; their children are no longer financial burdens as they've flown the nest; they're sitting on a fortune in property equity; and most of them have cleared all their lifetime debts.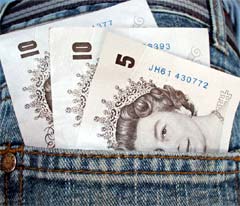 Senior Citizens have ready cash to spend
Yes, there are unfortunate pensioners who live on a pittance (particularly those targeted by Gordon Brown) - but nowadays the majority of Senior Citizens have ready cash to spend and no-one seems to be interested.
Don't believe me? I went round to our local record store at the weekend, intending to stock up on a new collection of DVD's for my flat in Spain. Apart from half a dozen dog-eared items, there was not a single recording which appealed to me. Everything was geared towards the younger generation's unattractive, cacophonous, un-musical dirges.
I left the store without spending a penny. Nice to know that the record companies are so well off they don't want my custom.
By: Oracle 2007
Leave a comment