54 comments Add a comment
The big banks despite making huge profits and announcing that they intend to make even more profit by charging customers an annual fee, also charge inflated and illegal charges when customers exceed their overdraft limit. Unauthorised borrowing by as little as a penny can result in charges of £30-£35 a time up to a maximum of £90 plus an increased rate of interest on any overdraft amount.
I think this is a case of heads you win, tails I lose as far as banking customers are concerned as people have no choice but to use banks to receive wages and pay bills.
The Office of Fair Trading has recently suggested that bank charges including late payment, over limit, returned item and referral fees are legally unfair. This applies on all charges in the past 6 years paid by personal and business customers on credit cards bank accounts and even loans and mortgages. Bank charges are often set at excessive amounts, some as high as £35 for one charge!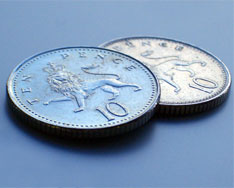 Unfair charges are in breach of The Unfair Terms in Consumer Contracts Regulations (1999). Basically your bank is not allowed to profit from penalty charges, they must only recover costs. The OFT has suggested £12 is reasonable. So if you go over your overdraft or credit card limit the bank may charge you for their inconvenience but they have to prove the charge is fair and that it actually costs them that amount to put the mistake right.
Banks are unable to justify their excessively high charges.
By: Overcharged Customer
Leave a comment