33 comments Add a comment
My current job hunt has been an eye opener. I've been staggered by the appalling customer service (if you can call it that!) I've received from consultants at recruitment agencies.
The worst example came from an agency where I was actually being interviewed by one of their clients. The first inkling of a slack attitude was when the consultant told me I had a phone interview the next day. This was fine, I knew it was coming and was prepared. What I wasn't prepared for was the client actually expecting to meet me in person that day. The agent said he'd got confused between me and another candidate!
If it hadn't been for the client being snowed in and him calling me to apologise that he couldn't make it I would have been discredited in the eyes of the client. Luckily we talked on the phone and that counted as my interview. When I pointed this out to the agent he laughed and said he was glad it worked out OK!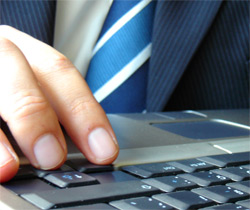 Amazingly I got a second interview with the client (I only found out when I called the agency and the consultant admitted that he'd meant to phone two days before and tell me about it).
a week having my phone calls ignored
The interview went well and I was told I'd get feedback after the other interviews were completed. After a week or so of hearing nothing and having my phone calls ignored I finally got hold of my consultant. Again, he told me that he'd meant to get in touch with me a few days before! He then informed me that the client had taken an internal candidate for the position but would like to talk to me about another possible position available in the near future. I was staggered, was he really so busy every second of the day that he couldn't find a minute to pass that information on? It's hard enough looking for work without having your recruitment consultant making you look unprofessional.
Is this really the best level of customer service we can expect from agencies? I hope we will start to see more innovative recruitment practices. Maybe these practices will start to cut out the expensive and unprofessional recruitment agencies that seem to be everywhere. Agencies need to start to earn their money by offering a professional service to clients and the candidates they rely on. Otherwise their days maybe numbered.
By: Nichole Campbell
www.weprefer.wordpress.com
Leave a comment