76 comments Add a comment
Hello everyone! This is my first gripe - so be gentle! Its a gripe about schools; in particular school materials and a lack of attention to detail when it comes to homework handed out by teachers.
My daughter (Aged 9) has returned from school this week with some new spellings to learn.
Teachers - a list of eight words, two were spelled incorrectly!
There's nothing unusual about that (or the fact that the instructions consist of a page photocopied from a Teacher's Book); what IS odd is that of a list of eight words two were spelled incorrectly! (Before anyone asks, I have double checked using the Oxford English Dictionary).
A primary school teacher is the last person I would have expected to hand out such sloppy work. Don't they at least run their texts through a spell checker before copying them and handing them out to the children?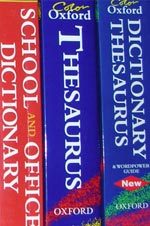 So my gripe is: How on earth are kids supposed to learn correct grammar and spelling when their books are wrong and even the teachers haven't noticed - or worse, perhaps can't actually see - the mistakes!
School teachers, particularly those that teach English should have a handle on spelling and should have complete control of the coursework they are using.
schools are churning out illiterate kids these days
No wonder the schools are churning out illiterate kids these days! Bad grammar and spelling drive me insane. Am I now to suffer at the hands of my own progeny?
By: Anonymous
Leave a comment