136 comments Add a comment
For quite a while I've been unemployed and unable to get a job. I've had to save the pennies and restrict my spending to essentials. This has meant shopping for some items at charity shops. I've bought a shirt or two and some jeans and jackets over the past few years. In the middle of tough economic times I'm sure I'm not the only one who heads for the charity shops.
things that charity shops sell are donated free
However, in the last few months I've noticed that some shops (Mind and Oxfam for example) are pricing up things to ridiculous levels. Considering a lot of things that charity shops sell are donated free, why do they insist on hiking up the prices to unreasonable levels?
Last week I saw a shirt I wanted but it was priced at £7.75. It was a Marks and Spencer shirt and it was clearly not new. Compare this with going into Sainsburys where they have two brand new men's shirts and a tie in a pack for £10 or £12! Which would you go for?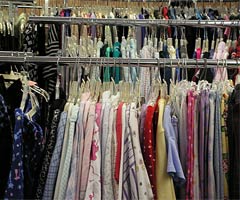 To me, some of the large UK charities are getting just a little bit greedy. I know they serve a purpose but when they first appeared you could get a good deal. Now it seems the main ones are out to rip you off.
I now look in the small independent charity shops that are less well known but usually have fair prices for second hand goods.
Still, I may eventually get a job, that is if I can beat the other 250 applicants to it!
By: Down & Out
Leave a comment