117 comments Add a comment
When I moved to TalkTalk they really were good. The line went over on the day promised and, although we had to wait 3 months the broadband connection went live on the day they said, all I had to do was change the username and password in my router and I was back online. Shame I'd had to wait a month for Tiscali to release the line but that was nothing to do with TalkTalk!
For three months everything was fine. Then we were upgraded to LLU and after a couple of 4-5 hour outages it all seemed to settle down.
Then on December 13th there was absolutely nothing! When I checked with TalkTalk I got the usual "Don't support your router" or "Have you tried putting in the default settings". What part of IT'S NOT THE BLOODY ROUTER, THE LINE IS NOT THERE" don't they understand? Default settings are a waste of time unless you have a line to send them up!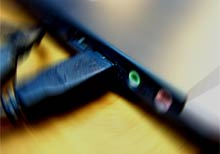 So far I have heard nothing from TalkTalk
So 3rd January finally persuade them to send an engineer into the exchange. Oh surprise surprise, there a line fault and on the 4th January we were back online again. Still, I had decided by then I was fed up with TalkTalk and sent them letter (recorded delivery no less) stating that I believed they have broken their contract with me and that I wish to terminate at the end of January. I also logged a complaint with OFCOM.
I rang up BT, explained the situation and asked to be returned to a BT line. "Yes sir, no problem at all." My line went back to BT 4 days ago and I'll broadband back with free Home Hub and IP phone next Tuesday. So far I have heard nothing from TalkTalk.
Yes I am paying over the top (well more than TalkTalk), however the main thing is that whenever I have rung BT with a problem, I get through to an English speaking helpdesk. I get a good clear reply to my questions (some highly technical). TalkTalk must learn from this. The lines, hardware and network are easy, but CUSTOMER SERVICE is the most important thing and they currently don't have a clue about that!
By: AntEater
Leave a comment