19 comments Add a comment
My gripe is with Part P legislation for electricians. Any consumer who has certain types of electrical work (i.e. rewire) carried out in his house needs to make sure that this is either notified in advance to the building control authorities or that an electrician who can self certify is employed for the job.
In other words the consumer has to carry the can of complying with the legislation. The Government does nothing to fight cowboy tradesmen so it introduces rules for the consumer rather than for the electricians.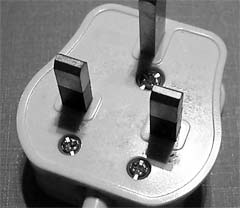 It is not easy to find good electricians at best of times and now you have to find someone who is able to self-certify work under Part P or you will have to incur expensive fees when involving building control. You may know a very competent electrician but if this person has not paid to join the racket of self certifying associations, you are at risk of prosecution if you employ this individual on a job.
Not that these associations provide the consumer with any protection. I know people who have not been able to sack dodgy (Part P certified) electricians from their homes for fear of not getting a certificate for Part P compliance. This is because one of the rules of Part P is that no one electrician can certify work carried out by another electrician. How convenient and helpful!
Leave a comment