85 comments Add a comment
Over the past 18 months we have heard the rumours and seen press statements about Electricity prices rising, but it's getting silly now. Electricity prices here in the UK are just too high now. Lets go BACK TO BASICS.
Prior to privatisation under Margaret Thatcher, we all paid reasonable amounts for life sustaining products such as electricity gas and water. But now it's getting to the point where workers on lower salaries, the disabled, unemployed and pensioners are unable to afford these weekly or monthly bills.
I have 3 children and my average electricity bill used to be 40 a month and up to 60 in the winter. When using the tumble dryer more regularly that might go up a little bit more. Now my electricity bill is around £20 a week, and thats without using the tumble dryer! Our family has not grown and we havent added a games arcade to the shed or anything else that is power hungry, yet the electricity companies seem to charge more and more for the same amount of power.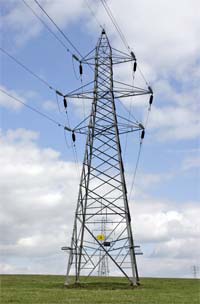 My mother and father have the same problems as do my in-laws, we are all struggling to pay our monthly bills. Bear in mind that this is before water meters become compulsory and the addition of waste charges. Where is this going to end?
As British citizens we should ask for our utilities to come back under OUR control, not foreign companies or share holders. Left as it is, we are going to have a severe crisis.
I did not ask for coal fires to be replaced with all these modern heating systems, it was forced upon me by local authorities. I used to be able to keep warm by burning a lot of my waste, which saved on landfill and heating costs; also cooking by this method when using coal burning stove was also cheaper. They forced these mod cons on us, telling us, they would save us time and money - what TOSH! It's costing more now than ever before, and we cannot go back now to coal burners!
And we don't seem to have any recourse for complaints. They put a "watchdog" in place for us to make sure we get value for money.. Well HELLO? It's not actually working.. I seriously see big problems facing the UK and it's getting worse by the month, these companies are making millions upon millions, and we see no benefits from this unless we are shareholders.. Corporate greed has overtaken the need for other fellow human beings to survive.. Just look at the Aberfan tragedy, enough said!
Leave a comment