104 comments Add a comment
I'm sick to death of being ripped off rogue tradesmen. For example, I had a new kitchen fitted recently and it took them three months to finish the job. They turned up after 10am each day (if at all) and knocked off work each day before 3pm. As if this wasn't bad enough they wanted paying up front for the full amount before they even delivered the kitchen!
They also had to replace four drawers because when they put the worktop on the glue melted the plastic! Why didn't they take drawers off when they put the worktop on?
There are a lot of rogue tradesmen about...
On another occasion a tiler was working in my bathroom and decided to take a stroll around the rest of the house. As it happens my cleaning lady was in the spare room and he turned up in front of her frightening the hell out of her! When challenged as to why he was just wandering around he couldn't give me good reason.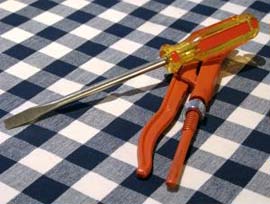 He also let himself into my house one morning and I found him standing in my kitchen when I came downstairs. I screamed, at which point he packed up his stuff and was never seen again!
One guy wanted to charge me £1,400 to change some radiators and wanted 50% up front luckily I didn't pay him because he didn't turn up anyway. My advice to people is don't trust anyone - even if they look nice, drive nice car etc.
There are a lot of rogue tradesmen about who will take your money and either extend the job so long you chuck them out or they don't turn up at all and run off with your hard earned money.
Leave a comment