41 comments Add a comment
It's February and were still in the grip of winter or so it would seem. As I work from home I don't have the benefit of a warm cosy office to go to during the day to avoid the cold snap. The local library has turned out to be a quite a sanctuary however, and an interesting diversion when it gets too cold to work at home.
Why dont you turn the heating on you may ask? Well its quite simple really. It is just too darn expensive and before anyone says it, no Im not a miser or a skin flint! Im just aware of the extra cost of heating the home during the day when its only me that would benefit.
Our household runs on a tight budget and cranking up the heating for all those extra hours would make the electricity and gas bills soar. Wev'e already seen our heating bill go up in the last year without adding more fuel to the flames... so to speak. Our own heating budget isn't the point of this gripe, rather its the news story that grabbed my attention as I sat here with two jumpers on with an array of candles on the mantle piece (hoping to add some extra warmth!).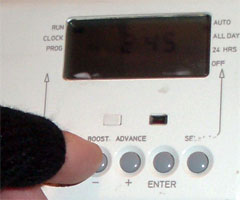 British Gas profits jump to 571m
"British Gas profits jump to 571m" the headline said. Well that little nugget of information did nothing to warm the cockles of my heart I can tell you! I appreciate that companies have to make a profit, especially now that I am self employed. But to rub our noses in it after all the increases in gas and electricity prices over the past year and a half, it's just downright callous.
All the energy companies are at it though not just British Gas, they're just the latest energy company to announce profits on the one hand and increase the heating bills for the consumer on the other. Why can't they keep this information to themselves, because I'd really rather not know how bloated their coffers have become!
It just makes me so angry... especially when I'm sat here freezing. I'm sure there are some folk out there a lot worse of than myself. At least my heating will kick in a few hours from now and I'll be able to loose some of the layers of clothing. Some people out there will be shivering for a lot longer and they're the ones the energy companies are really hurting.
By: Heating Bill
Leave a comment