556 comments Add a comment
In the past few months I have received numerous emails and responses to a gripe about the quality of customer service provided at various UK Volkswagen dealerships around the country. I'm sure the customer service at VW isn't always this bad, but as ever it is probably a good idea to take into account the opinions of others before embarking on any purchase or handing over hard earned cash!
Various gripes about Volkswagen UK customer service
P. Bevin - Here's a review of sorts for you. Ever contacted Volkswagen UK customer services to try to resolve a problem with one of their franchises? Don't bother - the bottom line is they have little or no influence. I experienced the worst ever customer service from a Surrey based Volkswagen dealer, they wouldn't reply to letters or phone calls from me over a disputed bill and then ignored Volkswagen UK when I turned to them for assistance. Ridiculous when you consider the new car Im getting this year was going to be a Volkswagen and will now be a Honda thanks to this awful experience.
MG - My new Volkswagen Passat (6 months old) has been in the Volkswagen garage for the past 2 weeks. The problem this time is that the car cannot be locked. They tried to change everything, but still cannot get it working. I am extremely frustrated with Volkswagen because I do not know where or how to contact them. The only route as far as I can see is to contact Volkswagen through one of the franchises. My car has been in for the service for almost a month now during the past 6 months. In my opinion, Volkswagen service is not exactly the best in the world.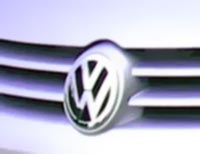 Margaret - I bought a new Polo 1.4 FSI in November 2003. It has had two non-standard faults. The first when the car cut out for no apparent reason, randomly. The VW garage in Guildford could not find the fault until I refused to return the coutesy car until they did. Lo and behold the fault was found (a chip in the engine not recognising the ignition key even when it has been running for some miles). The garage were very dismissive of me (as a woman) but did eventually mend it under warranty. It is a few months out of warranty and has done 31,000 miles and the catalytic converter has gone which I am told will costs 700 for parts, let alone labour! This is the second non-standard fault on the car and the local VW agent (Martin's in Farnham) are not prepared to make a goodwill gesture. Grrrh!
Annoyed - I ordered a brand new Volkswagen from a West Yorkshire dealer on 31st March 2007, at that point we had not had the best customer service from and were treated a bit patronisingly (maybe should've thought twice then!). I purchased the EOS and my partner wanted to purchase the Golf GTI as his company car. I was allowed to test drive the EOS, however my partner was not allowed to test drive the GTI! (Consequently he took his business elsewhere and ordered a Honda). I was contacted a week after my order; since then, nothing. I have made contact with them, but not had my call returned, nor is there a definite delivery date on my car despite being told 8-12 weeks. When I do contact them I am treated as a hindrance and feel that I am wasting the sales rep's time. I am very unhappy and cant really in all confidence recommend this particular VW dealership to anyone.
S Hussain - I own a VW Touareg and believe me I have had 2 years of nothing but pain from this dealer in Twickenham. If you can get past the feisty receptionists you are very lucky! I have called 3 times in as many days and they do not bother to call me back. Compared to BMW who were always keen to help and very polite, always requesting feedback on their service - I can't stand VW and cant wait to change manufacture
Anonymous - I have just had my VW Golf to a main dealer for service and it has come back with more faults than it went with, i.e. leaky rear wash wipe, broken exhaust bracket etc. About a day after the service, the engine management light came on, faulty ignition coil! Guess what, I have now got to wait 3 weeks for a spare, because there aren't any - it really makes you wonder! I am seriously considering abandoning my brand loyalty - I've had VW cars for 20 years!
By: Volkswagen Customers
Leave a comment