182 comments Add a comment
Oh no not another Talk Talk gripe - Oh yes it is! After 4 months of trying to chase up my modem,(free broadband is the bit that entices you to them). I was told that actually it had not been ordered for me.
Well this was bad enough, but add on the dozens of calls to talk talk that either:-

a) Never got passed the automated answer voice saying that "all operators are busy right now - please try again later."

b) Got through to Delhi and they had no idea how to take my complaint to the next level

c) Getting cut off half way through a conversation that probably would have got no where anyway!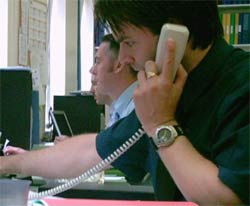 By dozens of calls, I sincerely mean dozens. Today I got through and decided enough was enough. I left my ISP and BT to save money, but I will welcome them back with open arms, they did nothing wrong really, I just tried to save a few quid thats all.
In conclusion, Talk Talk provide the worst customer experience I have ever received and Im sure that if I find the tonic that will give me infinite life it will not be beaten. I will cancel my direct debit in the morning and will stand in court to defend myself rather than pay for a service I had no chance of ever getting.
If Talk Talk were to advertise based on how they actually perform, taking away all the spin and lies it would read Talk Talk - probably the worst customer service in the world!
Thank you - I feel far better.
By: Mark
Leave a comment