213 comments Add a comment
I moved about 3 months ago and asked BT to take my number to the new address - you would think this was a simple task seeing as I have been with them for two years already. I was told it would be connected the day I moved in and do you think it was? No, of course not!
So I rang and asked what was happening and was told that it would be done within 24 hours. I thought fair enough and left it at that. Well I can tell you that it didn't take 24 hours, it took nearly two weeks of constant calling and waiting for engineers to come round to finally get my phone fixed up.
To make matters worse, they often either didn't turn up at all or turned up when I wasn't expecting them to. Bear in mind that all the time I was calling BT I had to use my mobile phone and you cant call free phone numbers from a mobile.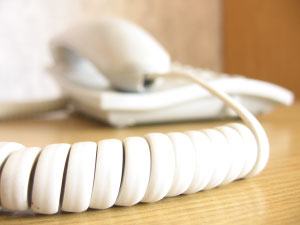 Anyway it was all sorted so I decided to get broadband installed. First of all I went with AOL, but BT kept refusing the order so I scrapped that idea and just decided to go with BT as most internet providers use BT equipment anyway. Well it took ages for them to connect it all up but eventually they did.
I have been on the phone nearly every day
It is impossible to talk to anyone as I just can't hear anything and as for my BT broadband, well that keeps disconnecting every few minutes.
This is a nightmare; again I have been on the phone nearly every day and have had several engineers round telling me there is no problem!
What am I supposed to do?
Leave a comment