0 comments Add a comment
TalkTalk gripe again I'm afraid. Got a new landline installed from TalkTalk as part of their broadband package. Here's a brief summary of the problems I have experienced in recent months. Perhaps some of these points will sound familiar if you are already a TalkTalk customer:
1. Land line okay.
2. Promised broadband connection within 2 weeks.
3. Two weeks elapses and still no broadband internet connection.
4. A further two weeks elapses still no broadband.
5. Promised a date in November to be connected. No connection
6. Promised a date in December for connection still no connection.
7. Promised a date in January for connection no connection.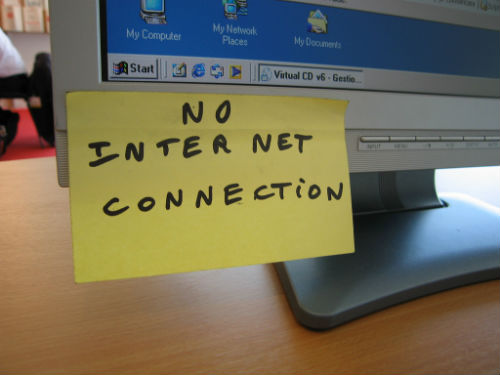 8. Rang TalkTalk for the 10th time to find out what was happening and was told "You are being prioritised someone will contact you." Then of course no contact was actually made.
9. Rang TalkTalk and was told that the password to identify myself with was invalid so I could not be given any answers to my queries, even though I had been using this password for 3 months!!!
10. Offered them my name address and postcode together with my TalkTalk telephone number. Still refused to give me access to any information.
11. Asked to speak to a supervisor "Sorry sir, without a valid password you can not speak to a supervisor. " (WTF?)
12. Put phone down after 27 minutes and redialled explained the situation again, young lady answered and said that of course I could have access and the last person I spoke to should have given me access.
And so the saga continues... I have been told that now it is going to be the 1st of February when I get connected. I am beginning to think that I am being hoodwinked considering that the saga commenced in October 2009 and still I have no broadband, come the first of February I suspect I am still going to be without it. I have the wireless modem. I have a telephone connection from TalkTalk, should this saga continue TalkTalk beware the"Ides of March".
By: Disgruntled
Leave a comment