74 comments Add a comment
I signed up for Talk Talk free broadband package in March 2007, at the beginning I was told that for whatever reason the area I lived in was unable to provide free a broadband package at that time, however I could receive broadband for £10 per month and sign up for Talk Talk 3 which would be £8.99 per month, I agreed to this and when the modem and CD Rom arrived I tried to install it on my computer, it took a whole day.
At then at the end of a very frustrating day I was unable to install the package, I called in an expert to help me out, which cost £50, after a being at my property for several hours the engineer managed to get me sorted out, however this was very short lived and the next day when I booted my computer up I was unable to get online.
Then followed a chapter of most unsatisfactory events lasting right through until December, during these months I can't begin to tell you how many calls and hours I wasted trying to sort the problem out, sometimes to India, during these calls it was virtually impossible to understand what the operator was instructing me to do, sometimes I spoke to other nationality operators but throughout the whole saga not one of them managed to get me online for any length of time. I had new filters a new modem but to no avail.
I have spent £90+ and never had a connection for any length of time
In July time I was so frustrated and angry, bearing in mind that during this whole time Talk Talk had been taking 10 each month for a service that they were not providing, in desperation I visited a Carphone Warehouse shop to see if they could help. Finally they arranged for someone called Peter to contact me, initially he was reasonably helpful, I again had to purchase new filters and he did manage to get me online but again this was short lived. I by this time had his email address so when I again could get no connection I emailed him, he did return my message and called me back once, promising to call the next evening, he never did!! This happened on two occasions that I can remember but it may have been more.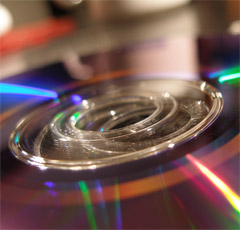 During this whole time I was constantly pushed from pillar to post each time I tried to address the situation took hours, firstly to get to talk to anyone as the lines were permanently busy and then when someone did come on the line they told me to try the same things as the previous person had tried. Finally at the beginning of December I decided enough was enough, I was keeping my side of the contract but Talk Talk were not I have spent £90+ and never had a connection for any length of time, so I told them straight I wished to be released from my contract, which after a great deal of arguing they finally agreed to.
To add insult to injury they also had the cheek to charge me £1 a month for sending me a paper bill, had I registered online I would never have been able to see what was happening to my account. I have signed up with Tiscali, I can't praise their service too highly. On the appointed day the modem and CD Rom arrived and within 10 minutes I was online and have not looked back since. I can't wait for the time I can change my land line contract, I think an 18 month contract is really out of order in view of all the problems,I am sure that I am not alone.
Talk Talk are the worst company I have ever dealt with. In my opinion they misrepresent their services and quite frankly I would never deal with them ever again. I certainly wouldn't consider buying a mobile phone from them, goodness knows what problems would be encountered.
By: RM
Leave a comment