77 comments Add a comment
Why are care assistants and nurses always blamed for poor care in residential care homes, when most of the time the bad care is delivered because the owners of these private homes do not provide enough staff, equipment and resources to enable the best care possible? After all how many care assistants do you see driving around in posh cars and taking four foreign holidays a year? Not many at all, of that I can assure you!
These residential homes are often severely short staffed putting extra pressure on the people who work there, this in turn impacts on the lives of the clients. The care assistants who work under these conditions all pull together as a team, often working long hours through unpaid breaks and double shifts etc. This results in high sickness levels, but most care home owners refuse to sanction the use of agency staff because it costs too much!
Clients are often not placed in the best environment to care for them because of funding issues. For instance when a client deteriorates and requires more care from a specific skill set (i.e. nursing care or dementia care), it takes weeks or months to set the wheels in motion to assess and obtain funding. Meanwhile, the client concerned isn't getting the care they need and deserve. When the needs of the clients aren't met because of these issues, the staff on the front line usually have to shoulder the responsibility and at a time when they are only doing the best they can in a very difficult situation.
Care should not be a profitable business and I think that owners and managers should not be allowed to take uncapped profits from the business whilst clients are getting poor quality food, little or no social activity, poor decoration of their homes and care assistants and nurses that are so busy that all they seem to say is "I will, in a minute when I can" when a resident asks for something.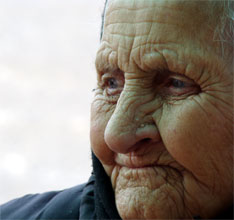 Our elders deserve to be cared for properly by correctly trained staff, in a nice environment, with good food, entertainment and adequate equipment to meet their needs. Today I witnessed a carer hit about the face, her lip split, hair pulled, kicked and punched because she was trying to assist a client who had soiled themselves and was too confused to realise the carer was trying to help. The carer reported it to the manager who replied "All part of the job love" and walked away. That carer had a salary barely meeting minimum wage whilst the manager was on at least 30 grand a year. The carer also did not have training required to deal with that kind of behaviour and the incident left both parties very upset with no back up or support.
The whole system is poor and it needs a complete overhaul. With rates for care ranging from 300 per week to nearly 900 a week, why isn't someone looking out for the people who pay for care and ensuring that the majority of the money goes to the right place. That money should be used to provide good food, the right training for staff to deal with different needs, a level of staffing where clients can be treated individually as they are supposed to be and the equipment to meet their needs properly. Instead, we have to make do and mend whilst the money goes into the pockets of business men who are only in it to make a quick profit.
Oh yes, there are regulating bodies but how much can they actually see with only two visits a year - one of which is planned?
Leave a comment