63 comments Add a comment
Well, following yet another sleepless night, I thought I'd ask the rest of you, am I the only one with annoying, irritating noisy neighbours?
The couple upstairs spend most of their time arguing - with liberal use of the 'f word' and the 'c' word, come to that. I can hear everything and am quite tempted to join in at times. Plus, their eating times are totally out of synch with the rest of the UK and lunch is at 8 pm with dinner at 2 in the morning. All the smells of burnt fish and stew drift downstairs and through my window. It wouldn't be so bad if they could actually cook but if it's not burnt, it's fried with rancid oil.
The other, really stupid thing is their 'keep fit programme' - jumping up and down at 2 or 3 in the morning. My ceiling feels like it's going to cave in. It sounds like they've got a lot of equipment in there. I think it's keep fit they're doing, anyway!
I realise that the real problem is that buildings aren't properly insulated - you can hear a pin drop - literally. Every little sound is transmitted and reverberates around my flat. I thought there were supposed to be codes about things like that. Does anyone know about building standards? Anyway, I'm off for a walk now in the snow - to get away from the crazy neighbours...

Sleepless in Southampton
I'd like to gripe about poor sound insulation in new houses. Having recently managed to buy a small flat at a reasonable price, I was delighted to be able to move in. The place looks great and is handy for shopping, schools and so on. The only problem is the noise. I can literally hear the highlights of my neighbours life. The next door neighbours, that is.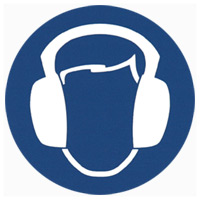 It's not just footsteps (which sound like someone is moving the furniture around) but all the little things like someone having a pee in the bathroom! Well, I think it's in the bathroom. Sounds like it's right next door in the living room. And I don't even want to go into details about 'nighttime activities'.
It's really bad. I can even hear the extractor fans going in the bathrooms and kitchens, people sneezing and using pots and pans in the kitchen. The thing is, if I can hear them, then they can hear me as well. Which means that I think twice about having a loud conversation on the phone.
What on earth has happened to building regulations and why is the sound insulation on modern buildings so poor? Do they ever check anything? I'm really fed up with this and I'm starting to think about moving already.

Not such a bargain after all!
Leave a comment