8 comments Add a comment
I've recently moved to a terraced house and I am sandwiched between two neighbours who have dogs. This in itself isn't a problem even though we have cats. The problem is the constant barking from the dogs on BOTH sides.
This happens from early in the morning, quite often through to the evening. The dog on the right barks whenever anyone walks along the passage at the back of the house and constantly barks early in the morning when his family get up. The humans of that household aren't exactly quiet either with all the shouting and banging doors really early and then the gate, which is on a spring, constantly slamming as each of them go off to work. A dog protecting the property and warning off strangers is one thing, but they go off even if people are nowhere near the gate!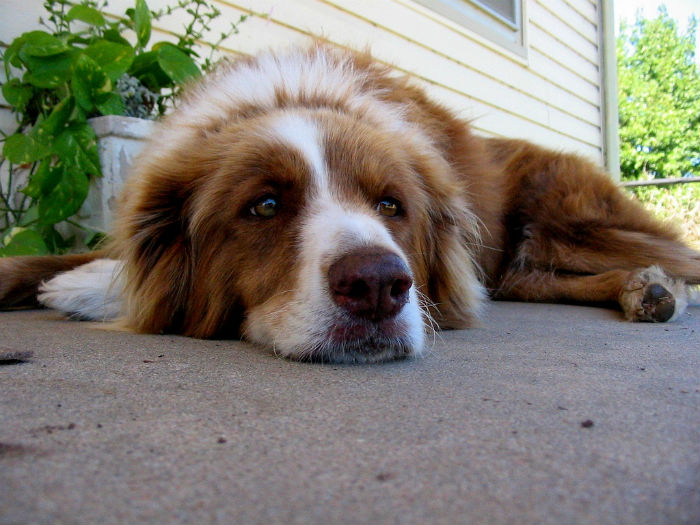 On the other side there are two old dogs, they are left in the garden for most of the day. The moment someone steps outside there's a flurry of excited barking and growling. The rest of the time the dogs sit on the doorstep whining and scratching at the back door, presumably hoping someone will let them in. The whining is punctuated by the odd bark when they see one of our cats in the window. I believe the man who lives at the house has recently been in hospital and that is the reason the dogs are left out during the day. It's been nearly six weeks now so hopefully the dogs' owner will stop leaving them out soon.
I know that dogs can be trained to prevent them barking needlessly and I suspect it's just down to the type of people around this neighbourhood who are too lazy to train the dogs. I work from home and all the noise makes it very difficult to concentrate and be productive.
As if the constant barking wasn't bad enough, whenever I go out of my front gate I quite literally have to dodge piles of dog shit that these lazy selfish people couldn't be bothered to clear up. This town has a problem in that area and it would appear that lots of homes have dogs.
Leave a comment