28 comments Add a comment
I have lived in my flat for about 5 years now and I love it here. It's right next to two town centres, is in a lovely old maisonette block and most of of my neighbours are great. Except for one smelly old racist busybody.
From almost the first day I lived there she has picked on me. Here's just a brief glimpse at her greatest hits. She has gone through my rubbish (that one still mystifies me, she has accused my dog of crapping in her garden (it's a three legged Bichon Frise and can't get up and down stairs properly so quite how she would have gone down two flights of stairs, over a fence, done the business and come back again is beyond me).
I shouldn't walk around my flat at night...
I've had this old busybody quiz me on why I come and go at so called strange hours. I have also had her tell me that I shouldn't walk around my flat at night. What business is it of hers anyway? All of this pales into insignificance though compared to her actions the other day.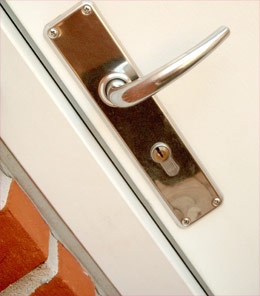 My cousins had popped down from London to visit me and after them making a fuss of my dog and having a bite to eat they were waiting outside whilst I sorted the dog out. This was my neighbours cue to come out of her place and tell them to move as "your sort ain't wanted here, this is England" and "You blacks are always up to no good".
Did I mention my 2 cousins were mixed race and female, and that I was a great big white geezer? Sorry!
So I came out of my place as my cousins were getting upset. She took one look at me and said "I should have know you were one of those types, a *****r lover". I was too dumbstruck to say anything straight away and since then I haven't seen her either.
I can't clump her because she is an old woman, I can;t go to the Old Bill as they'd laugh at me. There's not a lot my landlord can do as I am a council tenant and she is private. At least the rest of the neighbours hate her too!
Still, bloody old people eh?
By: Cookie Monster
Leave a comment