19 comments Add a comment
Why is it in this country of ours (the UK that is) that we have to put up with eyesores and derelict buildings? I come from a town (Peterlee, County Durham) which has some quite nice areas only to be let down by a large derelict building, complete with broken windows where the local kids have taken to breaking in and setting fires.
The building was a community college, which was relocated to a new site in the town. Way back in 2011, we had some promising news that the building would be pulled down to make way for a large Tesco Extra store, providing at least 400 jobs; a welcome boost for the town. Move on to spring / early summer of 2013 and absolutely nothing has happened to the site, not even a sign of any demolition.
The building is in a very prominent area of the town; right in the centre just yards from the main shopping centre, so is seen by both locals and visitors. The local library is attached to this sorry state of a building; people, even locals think the library is closed when in fact it is the only place open on the site. We were promised a brand new library but again to no avail.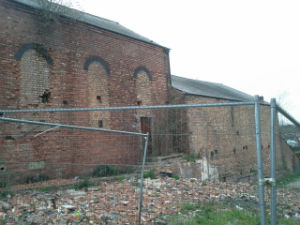 I heard that delays were caused by the local shopping centre placing a legal challenge against the building of Tesco; therefore objecting to the jobs boost and investment in the town. It looks like they were happy to have a derelict building on their doorstep.
I did hear last September that the legal challenge has been thrown out. I just hope that when the warmer weather arrives that work will start to demolish this sorry state of a building and bring some pride and investment back to the town; people have waited long enough.
By: DW
Leave a comment