9 comments Add a comment
I'm a single father with one child aged 12. I was on income support for 7 years but recently returned to work, not that I'm any better off! Never mind that.
My gripe is about child maintenance. My ex has been paying the minimum amount in maintenance (£5 a week) all this time. She told me (and the CSA) that she was self-employed running her own delivery business. That's probably how she managed to keep her payments so low, by paying herself a minimum wage.
I never wanted her help financially, and I managed well enough without it until my child got older and needed more things such as clothes, food, and pocket money, and more money for out of school activities, etc. It was then that the utility bills started piling up. Things have been pretty tough money wise, and I'm not in control of my finances anymore.
My ex lives a fairly good lifestyle. Nice house, nice car. That's never really bothered me either. She doesn't buy our child any clothes or things, none that he is allowed to bring back to my house anyway (I know. It's so petty!) and she only has sleepovers for about 60 days a year. But she is able to pay for the sort of treats that I can't afford. like games, expensive food, days out, holidays etc.
However, by coincidence I found myself talking to a mutual friend and discovered that my ex also has a full time job with a good salary , and all this time without informing the CSA. I now know that she has withheld her true income from them, and it's a massive difference of about £30,000 a year.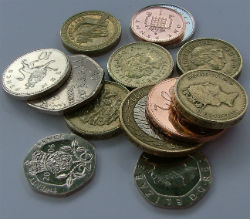 I was worried about informing the CSA of this news because I knew my ex could be facing serious trouble, and this would have a knock-on effect with my child. Yes, I think about things too much! So I sought advice from another friend who had no problem taking the matter out of my hands, and they wrote to the CSA on my behalf giving them all the details they needed. I had to verify it by phone call.
A few days later my ex called to tell me that the CSA had written her, and she was angry and inevitably blamed me for. I denied the charge (mostly true) but reminded her that it was her duty to inform the CSA of any changes to her income, not mine. She threatened to tell our child exactly what I've done (?????).
I'm now waiting to see what happens. I don't have my hopes up too much. My ex has evaded the CSA for so long, maybe she'll find another way.
I want to finish this gripe by explaining how sad I am that it has come to this. I'm actually really bloody distraught. I haven't left my house in a week and I can't sleep. I find it so difficult to believe that she would do this to us, and has purposefully made my life so difficult for so long. I don't know how long the CSA will take to investigate this. I've been advised to call them in three months. I'm also worried about all the extra negativity that this is going to create between me and my ex, and our child. I just hope that whatever new system this government puts in place, it solves this problem of easy evasion, and speeds up the whole calculation and payment process.
By: RomanReloaded
Leave a comment