36 comments Add a comment
This year's M&S Christmas advert is an eye sore. Sure, every year I'm not entirely thrilled about seeing Christmas adverts appear on the television set whilst Halloween and Bonfire Night haven't even come and gone yet, but one thing I always look forward to at this time of year is the new M&S Christmas advert.
Every year they pull off something entirely different and you can see that a lot of money has been put into the end product to make it stand out in the supermarket competition in the lead up to Christmas and New Year - may it be a cabaret-style video featuring loads of dancers or a James Bond Style video featuring greats like Shirley Bassett, regulars like Twiggy and a very catchy tune to go with it. Yes, the M&S advert is almost as anticipated as the Coca Cola 'Holidays are coming' video, or the Scottish Irn Bru advert.
Think of the dissapointment when I see an advert featuring the X Factor finalists and seeing at the end that it's an M&S advert... but not any M&S advert, the Christmas M&S advert, the one which is supposed to be full of dancers, celebrities and a real catchy tune has been replaced with the X Factor finalists, and for what reason? To gain the television show more publicity and to attract younger (presumably more financially viable) audiences to the supermarket chain.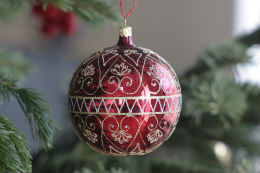 I mean no offence to younger individuals or families, but part of the reason why people chose to shop at M&S (from any background - not just middle class or working professionals) is because of the shopping experience.
The customers in M&S are generally politer than they are in supermarkets such as Tesco or Asda where you are constantly fighting past buggies and groups of people chatting in front of the isles whilst you are trying to gain access to the food you want to buy, and not to mention the trolleys which constantly get shoved into the back of your heels in a bid to get you moving, or people queue cutting, or letting their unruly children run wild. If M&S are serious about targeting their products towards these types of people then they are going to lose more customers than they gain.
By: Twiggy's not in the advert
Leave a comment