98 comments Add a comment
I ordered a table, sideboard and a side table from the Surat range from Marks and Spencer online on August 21st. I was emailed confirmation and was told that my order would be about ten weeks to delivery.
On the 18th October I received a phone call from Marks and Spencer to say that the furniture was now in stock and that I would be receiving a phone call from the delivery department sometime within the next couple of days to arrange a date for delivery.
After a further five days and still no call I decided to give them a ring to enquire about the delivery date. I was advised by the receptionist to ring the warehouse and was given a direct number that I could call. When I got through to them they said that there was a problem with that range of products and that they were waiting for Marks and Spencer to arrange an inspection. So I waited a few more days and still no one called about the delivery date. I decided to call Marks and Spencer customer services again.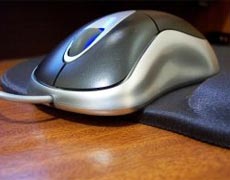 This time I was advised that the products I ordered had been withdraw and that they would cancel my order. I have since been in contact again since to enquire to what they intended to do as I had ordered the furniture early so that I would have it in time for Christmas and now I have no way of ordering from any where else.
They said they can only apologise and that there is nothing else they can do. Now the worse bit is that they are still taking orders for this range online and in the shops, so can someone please tell me whats going on here?
May I also add that I have only just got my money back from them!
Leave a comment