76 comments Add a comment
I'm of an age where I remember a standing joke about 'Mini Metro drivers wearing hats', meaning that such people were the bane of the sensible drivers' lives, driving at 30mph in the centre lane of the motorway, taking several minutes to park in a supermarket space and stopping suddenly on busy roads in the lead up to Christmas, for no other reason than to let somone out at a junction.
Recent events have set me thinking that this and other stereotypes haven't gone away.
Either I am imagining things or Renault Modus and Nissan Micra owners have difficulty attaining more than 30 mph on any road. White van man continues his callous disregard and destruction unabated. BMW owners continue to look down at others and feel generally superior. Artic lorry drivers have a lemming-like desire to pull into the middle lane and try to overtake a slower lorry for several miles. Mercedes drivers indicate to overtake in front of you but then take twenty minutes to complete the task. 4WD drivers don't seem to realise that they can't brake any better than the rest of us. And there's loads of other car driver stereotypes... of that I am sure!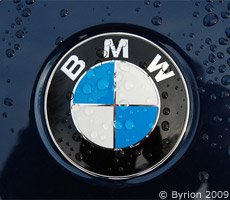 To all of you folk out there driving these vehicles, have you ever considered redeeming your reputation and amending your behaviour and driving with consideration for others?
Then there's the driving test iself. First of all, you hear stories in the papers and TV about so and so who passed their driving test on the twentieth attempt etc. Why is that person allowed to drive at all? They have still not proved that they are a competent driver. All they have shown is that they can drive competently one time in twenty and in my view they cannot be allowed to drive until they have passed the test more times than they have failed it!
Secondly, this business of stopping distances. It's all very well if you can repeat, parrot fashion, the number of feet it takes to stop at whatever miles per hour. What good is that if that person has no conception of how far 100ft or whatever is? They don't ask that do they?
Leave a comment